Mar 12
29
by Stephanie Wintling
We as technology bloggers obviously advocate for technology and its many applicable uses in people's lives. Lately I've been discovering the altruistic use of social media. It all started with a call for donations from @JoeGinese for an alternate spring break trip funded via Alumni Choose.
Don't know what Alumni Choose is? That's okay, I didn't either until Joe's tweet a month ago. Alumni Choose is a website that allows students to advocate for special events and projects they need funding for thus allowing alumni and external donators the choice to fund projects at different Universities. This website is breaking the mold of traditional alumni giving and giving alumni the direct choice of where their money benefits the students.
The other great part is Joe had the students capture their trip on Twitter so he could use Storify to capture their trip. Joe then sent the Storify stories to the donors so they could directly see how their money made an impact. Thus creating a beautiful cycle of feedback majority of donors do not experience in the traditional donating way.
Now I'm experiencing this altruism first hand in my venture to fundraise for the St. Baldrick's organization to fund research to find the cure for childhood cancer. In two weeks I will be shaving my head bald to honor @MonicaMFochtman's son and to support St. Baldricks. The best part about all of this is how social media has played an integral role in this entire process. I have never met Monica face to face but yet through her story she has impacted me to be an advocate for this cause. Not only that but I achieved my goal of raising $1,000 two weeks before my event (time to get a bigger goal).  Even better is that $55 came from individuals I've never met face to face but through our interactions on Twitter they felt compelled to donate and I'm sure others I do know face to face donated because of seeing it on my social media websites.
Amazing stuff, but this is truly the power of technology. Technology has the power to make other's lives better including our own, connect people to causes they care about, and allows you to see how your contributions directly make a difference. I want to close with this TED video about how a company took a simple website security measure and turned it to how books are translated electronically.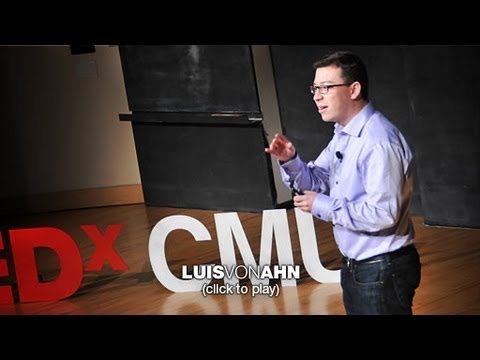 How can you start using technology in an altruistic way?